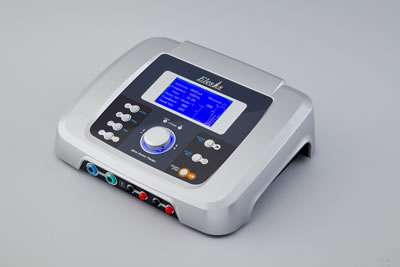 Early Recovery, Early Return, Early Reduction.

THE MADE IN JAPAN "ELESAS" IS A PORTABLE MICROCURRENT THERAPY UNIT TO RELIEVE PAIN & RELEASE MUSCLE TENSION.
The latest innovation in "ElesAs" technology. "ElesAs" is a microcurrent therapy unit which has been studied and refined with focusing the output current waveform, and it has high treatment effects to relieve pain and to release muscle tension. Now every physical therapist can experience the benefits of "ElesAs"technology.